Why Company Culture Matters
February 21, 2022
First, we have to define what company culture is. At its most basic, it can be defined as a set of shared values, goals, attitudes and practices that characterize an organization. A better way to understand it is to see the company, and all of its people, coming together to form a "personality."
It's also important to note what company culture isn't: core values, perks and benefits, and the benchmark by which all employees should be measured. Is it a surprise that competitive salaries and great benefits aren't what job seekers and employees really care about?
When you factor in that a third of a person's life is spent "at work," you better believe that culture matters. From recruitment to retention to performance, company culture impacts every facet of your business and goes far beyond just a cool, vibe-y space.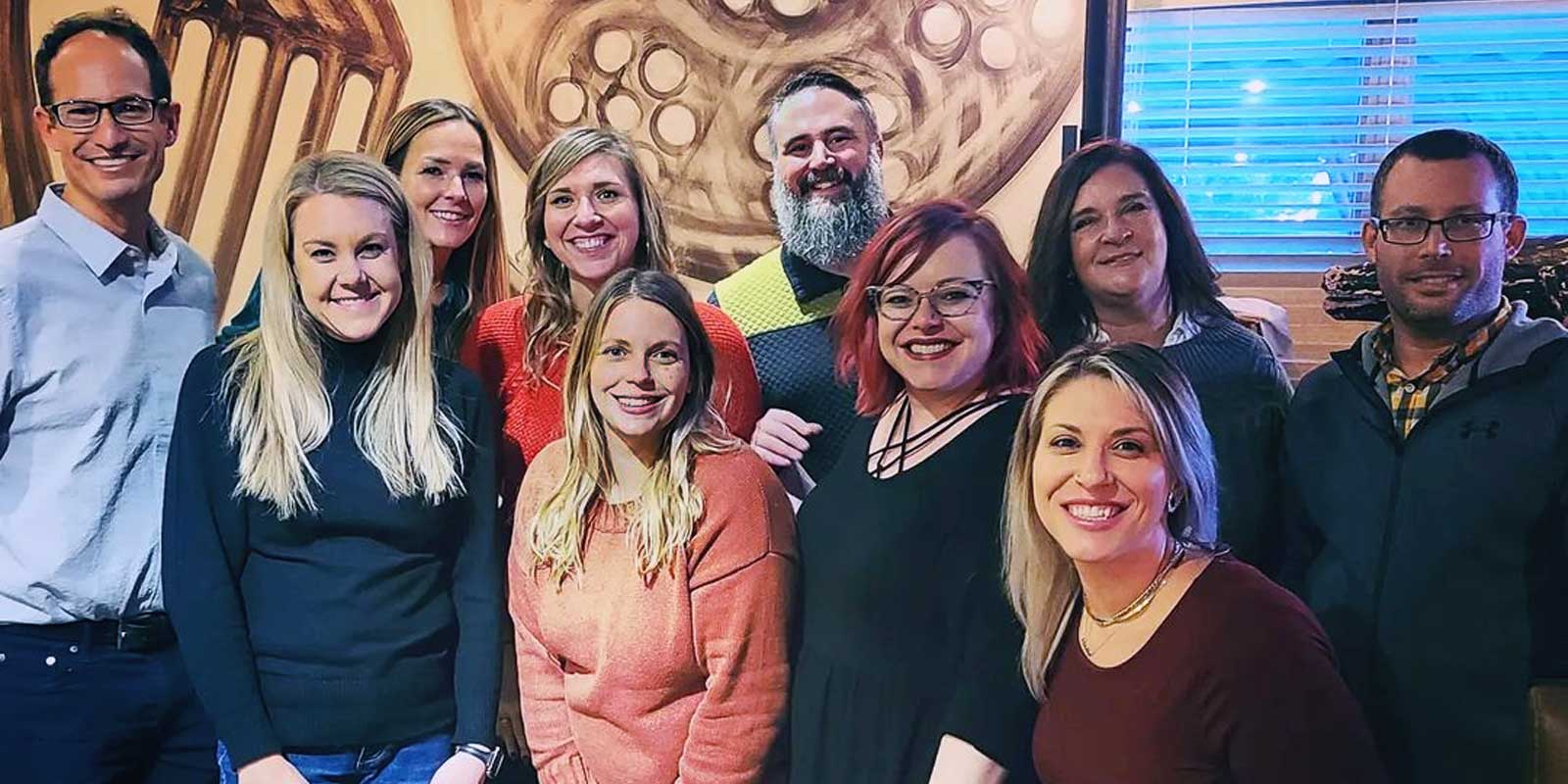 So why does it matter? Because culture is infectious. It's either positive or negative and can literally be the difference between success and dying in darkness.
Check out these figures.
When considering career opportunities, 66% of job seekers consider a company's culture and values the most important factor
Companies that actively manage their culture boast 40% higher employee retention
Only 28% of executives say they understand their organization's culture
Organizations with strong cultures boast 72% higher employee engagement rates than those with weak cultures
Highly engaged teams outperform their peers by 10% in customer ratings, 21% in productivity and 22% in profitability
Only 13% of employees identify as being engaged with their work
Bottom line? Great culture improves bottom lines.
So how do you know you have it? Take a look around and see if you notice any of these (hint: the more you can identify, the better the chance yours is infected with the good kind of culture):
A long line of future employees. Everyone wants to work for you. Good job! (literally)
Low employee turnover
Smiles and laughter
Sense of job security
Not a lot of gossip
Employees don't see their jobs as "just a job," it's a destination
Employees are energized
Ideas and thought are not only welcome, but encouraged
Open communication
Diversity
Transparency
Not just colleagues, but friends
Leaders are visible and accessible
Workspace is comfortable
Office politics are nonexistent
Ongoing professional development opportunities exist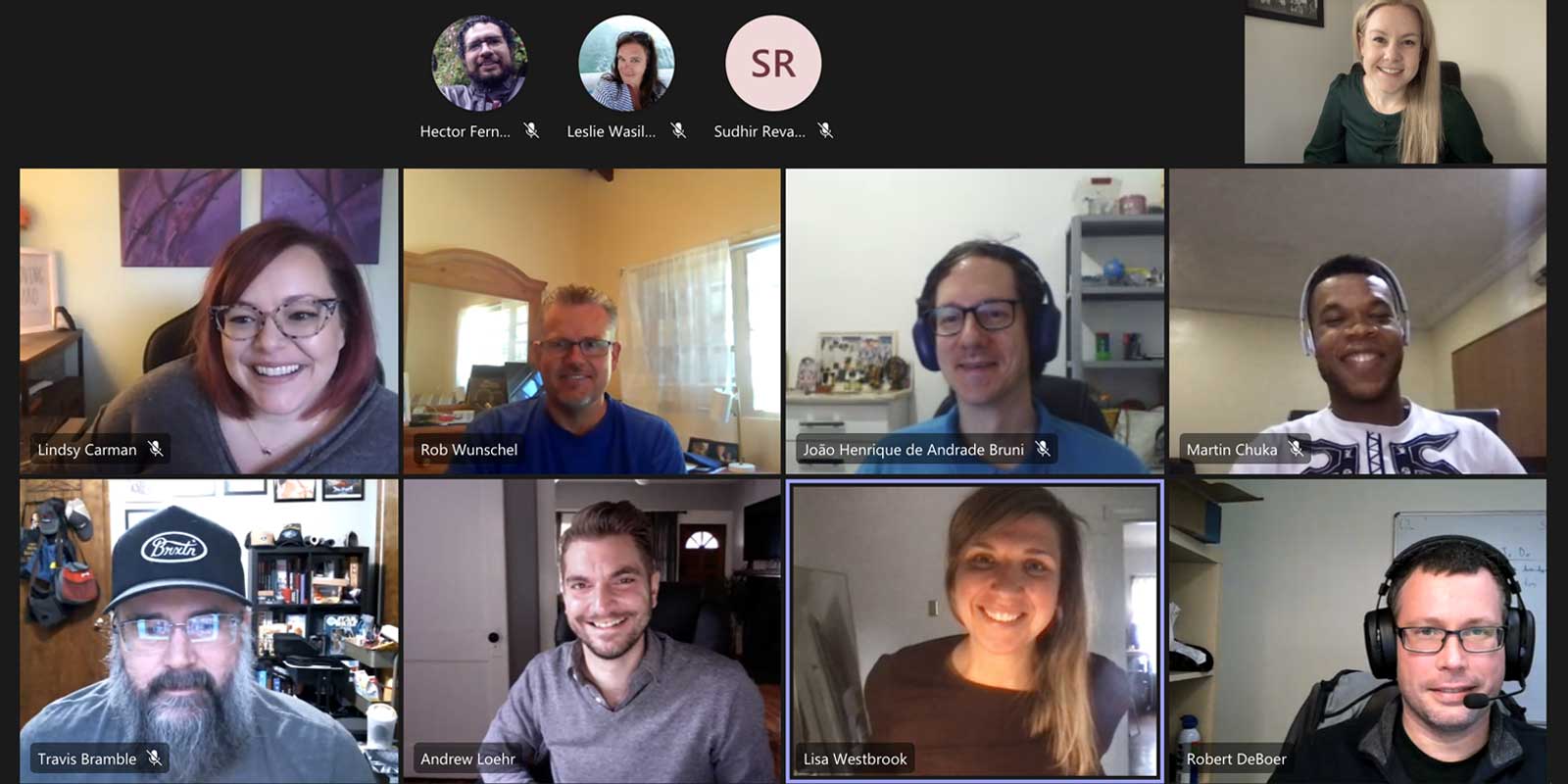 Brand Labs understands the importance of great workplace culture, which became evident when they recently received the Great Place to Work® Certification™! Based on the employee survey, 100% said it was a great place to work. That's an amazing achievement and likely due to the strong company culture that is nurtured every day.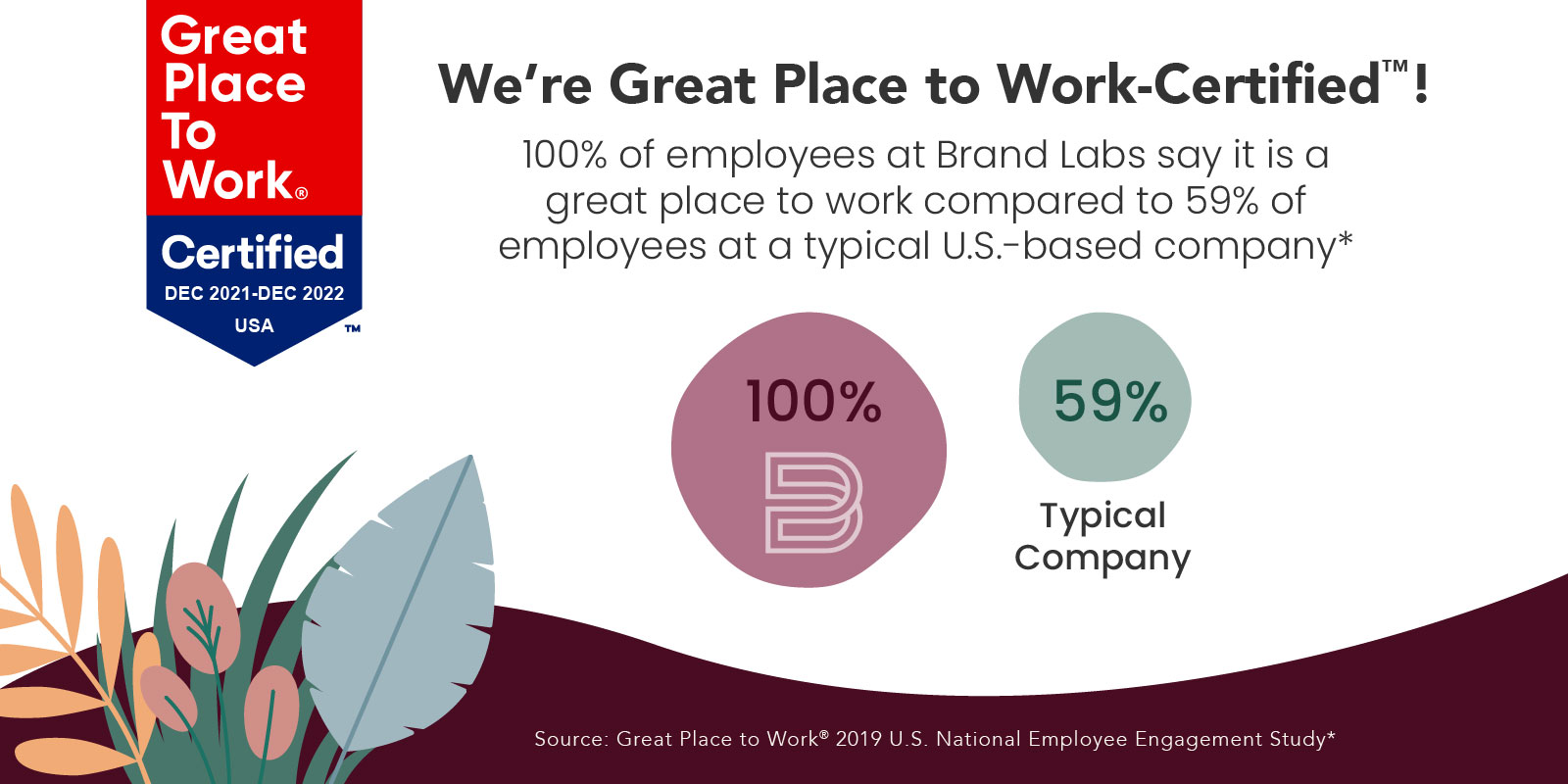 One of the most important aspects of an employee's professional life is workplace culture. It is so powerful that it can make or break a company and result either in long-term fulfillment and success for all or, in the worst circumstances, a speedy end for everyone.