Support Black-owned Businesses: Part 1
February 3, 2021
This February we will be celebrating Black History Month by featuring a few of our favorite local Black Owned Businesses every Monday.
Today we want to tell you about a few of our staff favorites!
HUMBLE BEGINNINGS
"Fed up with the media's continual bashing and lack of cultural recognition for the place that has contributed so much to the world and society, Walker originally envisioned a brand that could "rebuild Detroit"s image through the restored pride of Detroiters universally", so he founded our company. A simple concept with a powerful message is all it took for Detroit native Tommey Walker to be the first to inspire his city with the "Vs Everybody" message. The brand Detroit Vs. Everybody sought to unite the city of Detroit while politely flipping the bird to the rest of the world."
VISION
"Based in Detroit, our national chain of restaurants in major urban markets across the US will change the perception of veganism and create a culture that understands the healing power of plant-based food. Our fun, warm, engaging staff will create experiences that ignite people's curiosity and passion for discovering the benefits of flavorful, transformative plant-based food. We will create opportunities for staff not only to grow professionally but to evolve into more caring human beings."
The Ten Nail Bar – Detroit's first modern nail bar.

JOURNEY
"Our journey began in our Freshman college dorm at Spelman College. Throughout our years of studying and hard work we formed a strong friendship. We both graduated and went on to work in major metropolitan cities – New York and Chicago – and were fortunate to build a wealth of business experience.  After years in New York and Chicago respectively, we decided it was time to return home and launch a business that would address an unmet need.  We saw a need for a quality, modern nail bar that could also serve as a fun social space for Detroit's residents and professionals. How could we not have a place in Downtown Detroit for manis, pedis, and champagne?  Don't we deserve it Detroit?"
Please follow and support all of these spots this month and all year long!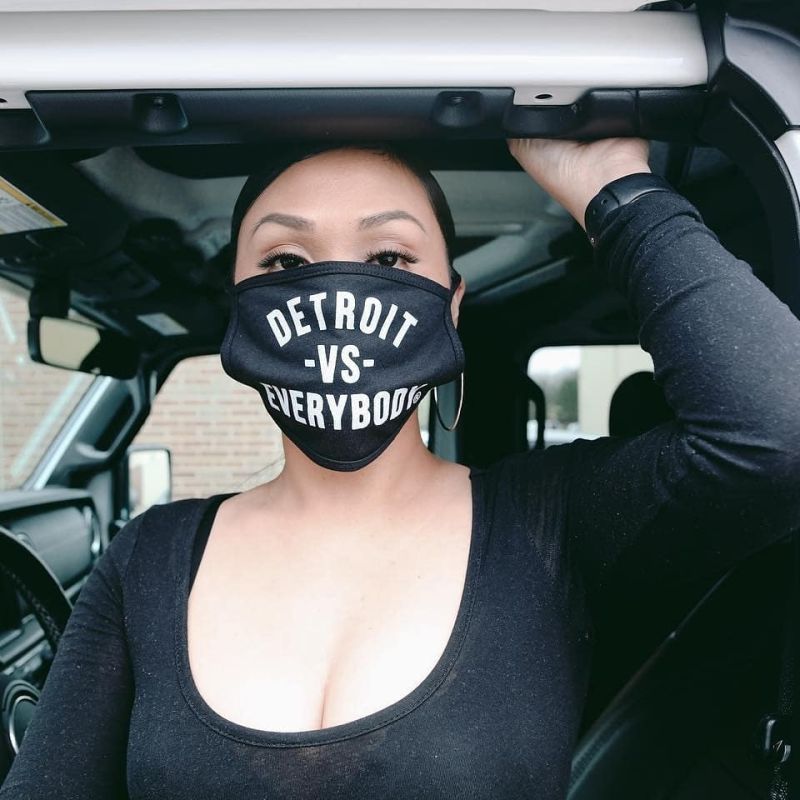 Detroit Vs. Everybody
A homegrown label, the DETROIT VS EVERYBODY brand embodies the pride and unapologetic spirit of our beloved Detroit. Every item has been designed with love and crafted with care by Tommey Walker.
Detroit Vegan Soul
Detroit Vegan Soul helps people live healthier lives by providing great-tasting, high-quality, nutritious vegan food that appeals to everyone while at the same time doing our part to support a sustainable earth.