"Co-presidents" – Paving a New Way to Leading a Business
December 21, 2020
"Co-presidents? How can that work when there needs to be one decision maker!" Naturally, as status-quo challengers, Danielle Lewis and Michelle Pittell prove, "Says who?"
People often wonder how this "co-president" thing at Brand Labs came about. In early 2020, before the pandemic hit the United States, Kevin Harman, owner of Brand Labs, approached Danielle about stepping into the president role. At that time, Danielle was a new mother of her first child and still adjusting to the working-mom life, and the thought of adding more responsibility and pressure to her plate, knowing she wanted to be able to spend her nights and weekends with her son and family, did not sound like a favorable opportunity.
Another thing that weighed on Danielle's mind was having to take a step back from her passion of playing an active role in helping businesses position themselves to be competitive in the marketplace. With all the responsibility expected of a president, she wasn't very excited about the thought of the more "operational" aspects of the role, but she did know someone who was. Loves it, in fact – Michelle Pittell!
Michelle has the same zeal for the operational side of what Brand Labs does as Danielle has for helping businesses. Knowing Michelle had the same work ethic and passion for putting employees first, Danielle approached her with the unconventional idea of taking on the president role together, not fully knowing how these roles would play out in real life there being no blueprint for such a strategy. To Danielle's surprise, Michelle was completely on board with the vision and couldn't wait to get started! PHEW!
Fast forward to today… Nearly a year into it, Danielle and Michelle are still successfully leading Brand Labs as the pair of presidents! As is expected when navigating uncharted waters, there was a lot of learning, fine tuning and adjusting of roles along the way, especially in the ever-changing COVID-19 world, and the arrangement has been smooth sailing.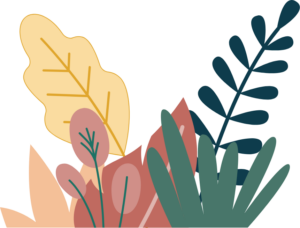 Are co-presidents right for
you or your company?
Here are the Top 5 things Danielle and Michelle learned from their experience: