Bon Bon Bon
Delivering UX Goodness In Every Box
Custom Box Builder on BigCommerce
The Purpose
Bon Bon Bon. Detroit-based sweetery renowned for not only its unique and creative bons, but also the equally whimsical, "crazy unique" online box-building experience.

The Observation
Extend Bon Bon Bon's brick-and-mortar operation to an online store without losing its identity, flare or uniqueness that have been praised by the likes of Bon Appetit, Vanity Fair, Tasting Table, Martha Stewart, and Food & Wine, Crain's Detroit Business and Forbes magazines.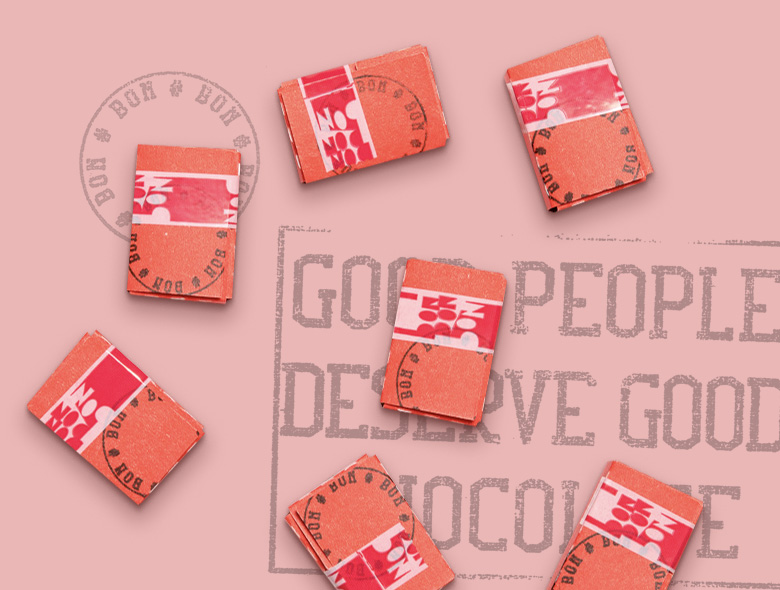 The Approach
Replicate Bon Bon Bon's in-store experience philosophy that a box is as unique as the person building it, then ensure it translates to Bon Bon Bon's eCommerce store.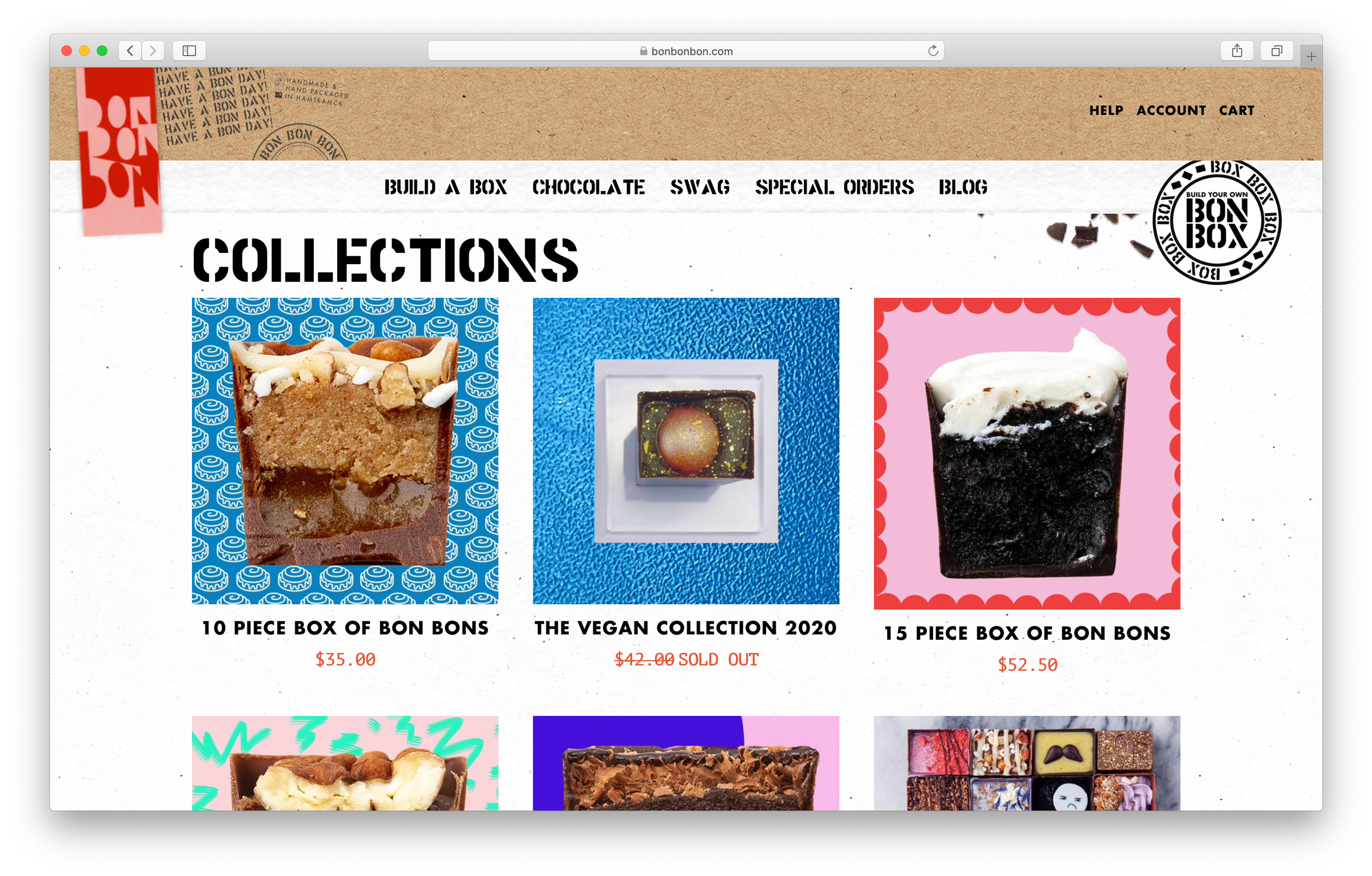 The Solution
To harness the cosmic energy of Bon Bon Bon's brick-and-mortar, a custom functionality would be needed. The answer is Brand Labs's exclusive "box builder" functionality. With it, we were able to create the eclectic interactivity needed to ensure Bon Bon Bon's identity was maintained across channels.
From "dancing" bonbons to the ability to list product details while keeping the interactions enjoyable, the online shopping experience was seamless and intuitive and only made buying bonbons online even more satisfying by:
Including dynamic imagery that changed with the order size to depict scale
Randomizing boxes or offering multiple box creation, with the option of multi-location destination in a single order
Offering option to add notes and personal message section for Bon Bon Bon team to include in boxes
Ensuring the Bon Bon Bon team leveraged the security, ease and functionality of Bottlecapps to set up product and accurately process orders
Extending the Laravel-based Bon Bon Bon frontend store with a custom service that:

Sends Contact Us form to designated recipient
Builds hidden custom products from the payload (customer ID and product items)
Responds with Success/Failure alerts, with detailed error messaging

Along with API that:

Pulls Bon Bon Bon's products from BigCommerce
Collates special notes and personal messages on all orders