Bank's Vacuum
Kicking Up A Little Dust
Taking America's largest independent vacuum dealership to the next level. More branding, dev power for the largest independent vacuum dealer.
The Purpose
Founded in 1956, "the vacuum cleaner authority" is renowned for its website, vacuums and floorcare products and for being the nation's largest vacuum repair facility.

The Observation
With 12 regional stores and a repair facility, keeping up with sales, order and repair status, and promotional offerings with its current platform left Bank's Vacuum struggling to really clean up, digitally and efficiently.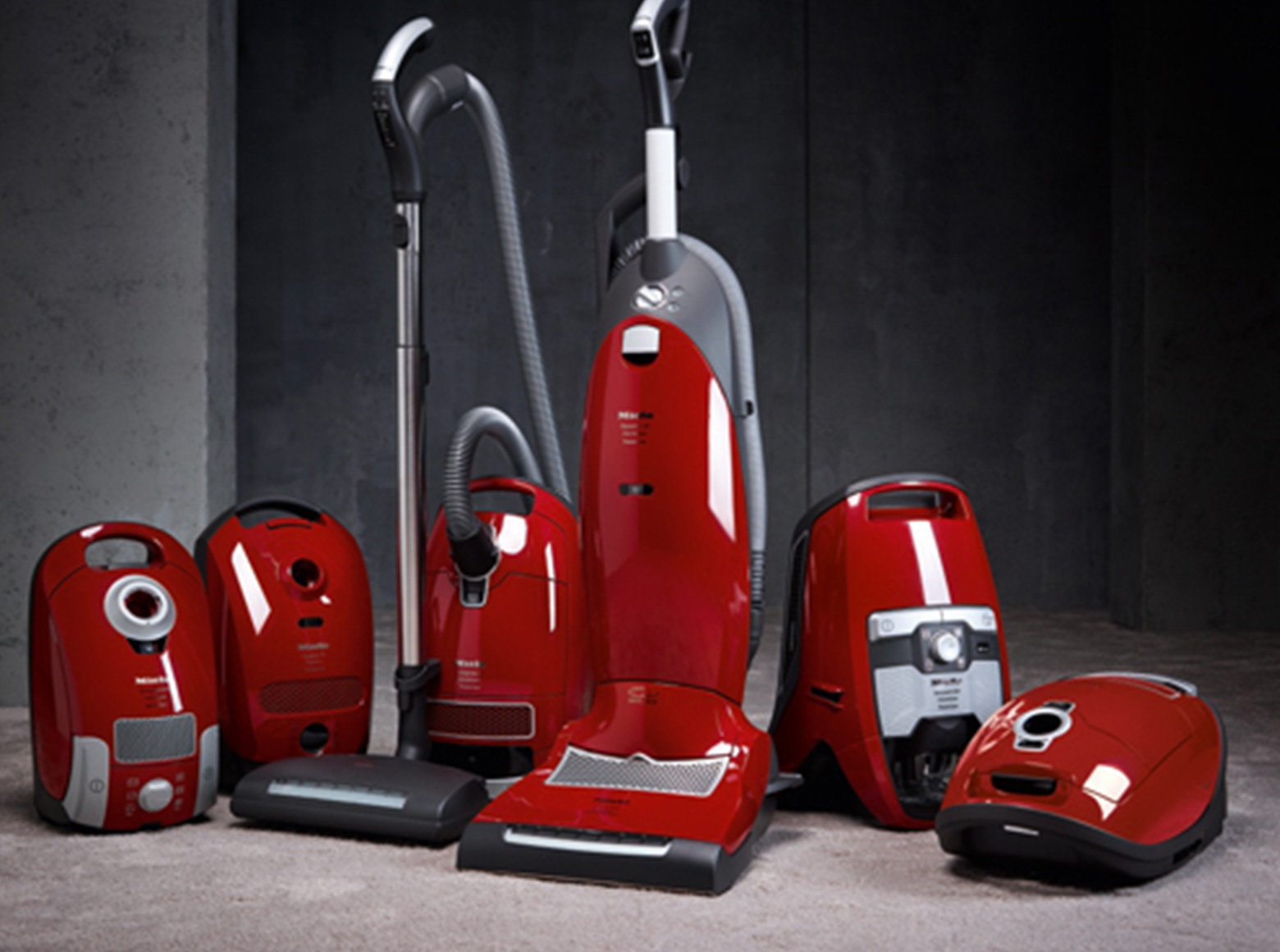 The Approach
A site redesign with enhanced branding and custom functionality that empowers the client, while providing customers with a friendly and efficient UX and relocation to a more robust platform to accommodate the power of Bank's Vacuum.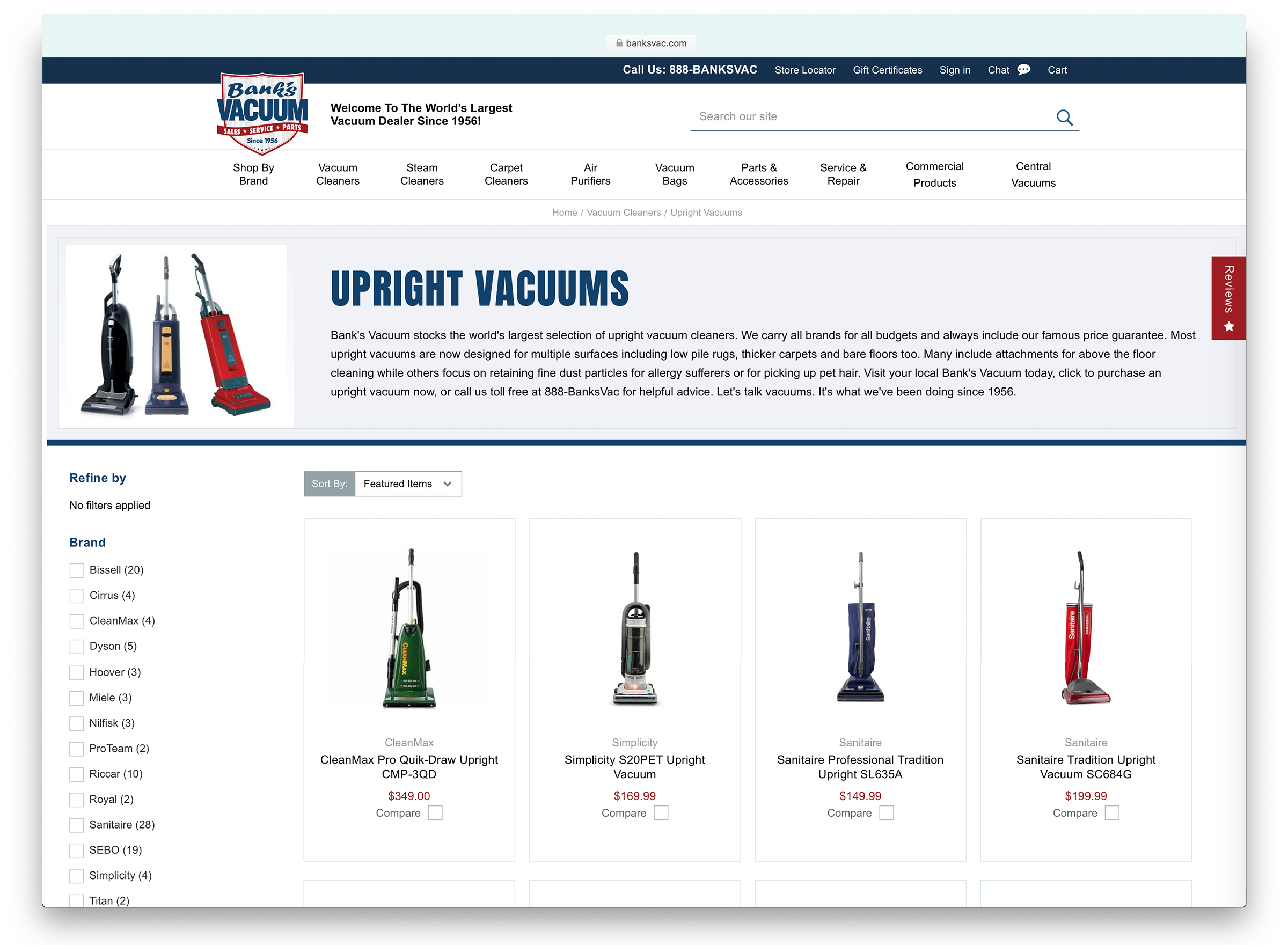 The Solution
From custom iconography for homepage callouts, spec sheets, product manuals, and vacuum benefits that liven up the site with more personality, and managed through a custom WYSIWYG, to BigCommerce migration, SEO improvements, search refinement, and POWR.io integration, Bank's Vacuum literally moved from the Yellow Pages to the front page to rival even Amazon.